Christmas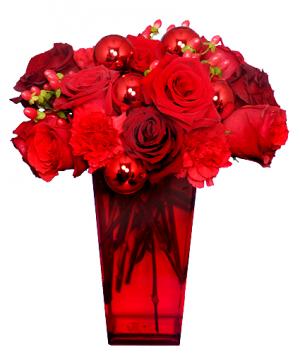 JOYFUL & TRIUMPHANT
Holiday Bouquet
This Joyful & Triumphant bouquet is chockful of reds, burgundy, and plenty of holiday sparkle and style! Let HOUSE OF BLOOMS deliver this beautiful gift, along with your wishes for a Merry Christmas and a happy holiday season.
A Christmas gift of flowers from HOUSE OF BLOOMS in SUGAR LAND, TX is sure to make any Christmas or Holiday celebration 'merry and bright'! Along with our premium fresh flower choices. Shop early for our best selection of beautiful holiday poinsettia plants with unique colors and sizes available.
Choose an eye-catching Christmas centerpiece, contemporary winter vase design, or a charming holiday basket of fragrant Christmas flowers and evergreens. Call HOUSE OF BLOOMS in SUGAR LAND, TX (TX) directly or send Christmas gifts of flowers online, along with your warmest holiday wishes for Christmas, December 25th.